Have you noticed how much smartphones and tablets have improved our lives on a daily basis? When it came to the transportation industry, communication was mostly stopping to use a pay phone – maybe to get directions or check in. Paper maps were still the way to plan a trip and drivers found loads on a truck stop load board before calling a shipper or broker.
Now? Cell phones, tablets and smartphones have not only helped us stay connected with family and friends but also provide entertainment while helping everyone's bottom line in a big way.
According to an article in Open Road Drivers Plan, a food distributor recently estimated a savings of $45,000 each year simply from "abandoning the practice of printing multi-part forms," and $117,000 per year from avoiding missed deliveries.
But there are a ton of apps out there that compete for your time and attention. So which ones are good?
Previously, we gave five great apps to help truckers (link). Today, we want to give you five more that can help improve your daily life.
Allstays Truck Stops and Travel Plazas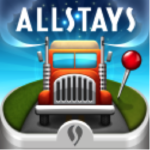 Cost: $9.99
Available on: iOS and Android
Though it's not a cheap app, Allstays is incredibly resourceful. This app lists truck stops that are closest to your current location. It also gives you info on weigh stations, scales, truck washes, Walmarts, parking lot sizes, food options, showers and more.  Plus, if you use advanced filters you can find truck stops with the specific amenities you need.
TRANSFLO Now!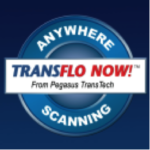 Price: Free
Available on: iOS & Android
Transflo NOW! speeds up document delivery. Drivers can take photos of delivery documents, send them to your fleet and begin their next trip. Basically, it allows drivers to get paid faster and keep moving. All you need to register is an ID, which can be provided by your fleet.
Fast Food Calorie Counter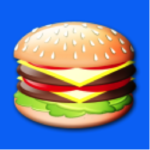 Price: $.99
Available on: iOS & Android
It's not hard to stay fit and trim on the road when you're constantly forced to stop for meals at fast food restaurants and truck stops. Fast Food Calorie Counter has nutritional stats on more than 70 restaurants and more than 9,000 menu items, that includes everything from fat, calories, carbs, fiber and protein.
Stop Cycle Alarm Clock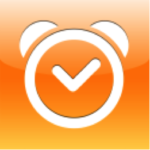 Price: $.99
Available on: iOS
Instead of being blasted awake by an alarm clock, the Sleep Cycle alarm clock actually analyzes your sleep cycle and gently nudges you awake during your lightest sleep phase. This helps you stay more relaxed and better rested throughout the day. According to the app, you just set the alarm within a 30-minute window of when you'd like to wake up and it gets you up during that time.
Audible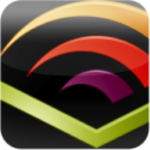 Price: Free
Available on: iOS and Android
This is an audiobook app that is perfect for truck drivers who can't sit down with a good book but still would like to. You can download more than 100,000 titles that cross the spectrum of classics, comedies, biographies, nonfiction and fiction and everything not mentioned.
These apps can help you in a major way stay efficient, entertained and even awake on the road. Give them a try and let us know which ones you enjoy? Or, if you have one of your own you love, let us know what it is.
And if you need parts, maintenance or it's time for a thorough inspection, be sure to contact North Dixie Truck and Trailer, Inc. by email to info@northdixietruck.com or by calling 419-222-8785 for parts or 419-221-3750 for maintenance.