It's a problem that continues to grow within in the trucking industry: The driver shortage. There simply aren't enough great drivers out there anymore and every time the competition grabs one up, your options dwindle.

Because this is such a significant problem all trucking fleets face, it's imperative you get proactive and take advantage of all the tools and ideas available to you. If you aren't, rest assured your competition will, and the more you fall behind now the harder it will be to catch up later.
But what are some of those tools you can use?
Use Social Media
Have you been reluctant to dive into the world of social media? You might not be alone, but don't be stubborn. From Facebook to Twitter to LinkedIn to Instagram, truckers are on these sites regularly and so are their family members – which means you can not only reach drivers themselves but their parents, their wives and so on with your messages. This is a great way to not only get your job openings to significantly bigger audiences, but to also show off who you are: Your culture, why people love you, why your drivers love working for you. Plus, it's relatively cheap advertising and it drives them to your website…
So, Have a Great Website
There's a lot that a good website can do for your company. First, it's a great way to attract people to our company. If it's got strong Search Engine Optimization (SEO) and an updated blog, you position yourself perfectly for when people are searching for jobs and trucking companies. Once you have them on your website, keep them there. Give them helpful information about who you are and what you offer and give them insights and testimonials (videos, written, whatever) that speak to the benefits of your company. It's also a great idea to offer helpful, free educational materials that helps them in their daily lives and shows you to be a thought-leader in our field.
Another great idea? Landing pages and CTAs. These downloads – whether they are applications, company information, education materials – and whitepapers are a proven way to help you convert visitors to customers and employees.
Make It Easy On Them
You want drivers so don't make things tough on them. Advertise on sites like indeed.com and your LinkedIn accounts along with more traditional media like newspapers. Offer open houses with on-site interviews. Have applications on your website along with contact information that is easy to find. Keep your job openings updated. Use your social media, website and job boards regularly.
Create Your Own Advocates
It's one thing for an owner or president to get the word out, but when you get your current drivers and their families telling the trucker community how great you are, your efforts hit another gear. Whether you use your drivers in testimonial videos, or get them to comment on social media posts, or simply get them to share the message, that goes a long way in recruitment. Now they have an actual human being telling them your company is a great place to work. Find out what makes you special and spread that message.
The driver shortage is a problem, but that doesn't mean you can't find a solution to your needs. All you need to do is be active and use every option available to recruit the best driving talent out there. Over time, adapting these habits will also help you in the long run as you get in on all these platforms before the rest of the competition wakes up.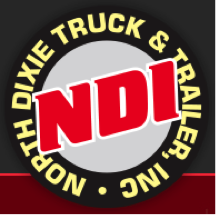 And when it comes time for all those new drivers to buy parts or schedule maintenance on their trucks, North Dixie Truck and Trailer, Inc. is your one-stop shop for everything you need.
Call us today at 419-222-8785 or stop by 2084 North Dixie Highway in Lima today, we're just off I-75 on Exit 127.