One thing we are dedicated to at North Dixie Truck and Trailer is making sure our customers are our top priority. They truly do come first. So, as our way of saying thank you, we have developed an NDI Loyalty Card. This is our way of rewarding you for always coming to NDI for all your trucking parts, maintenance and emergency needs.
All you need to do is sign up (it's easy). Then, when you make a purchase, your points are automatically tracked and you can view your reward options on each receipt.
Take a few minutes today and make sure you sign up and start getting rewarded!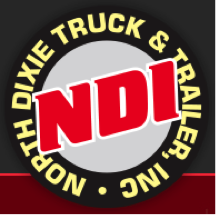 And if you need parts, maintenance or it's time for a thorough inspection, be sure to contact North Dixie Truck and Trailer, Inc. by email to info@northdixietruck.com or by calling 419-222-8785 for parts or 419-221-3750 for maintenance.