Are you struggling to find the perfect Father's Day gift for that special truck driver in your life? The truth is, Father's Day is going to roll around before you know it, and who doesn't want to wow dad every year.
And if your dad is a trucker, what better way to treat him than to find something that's going to make all those trips a little better?
So if you're struggling with some ideas, we've gathered up some items to add to your shopping list or at least spark your imagination.
A GPS
There is nothing easy about traveling to different places on a regular basis, so you want to make sure dad doesn't get lost to his destination. Getting him a trucker-friendly GPS could be just the thing he needs to ensure he stays on the right route. A trucker-friendly GPS has specialized truck routing that supports commercial class 8 rating. This means that your dad won't have to constantly stop and turn around if he gets to a road he cannot travel on.
Garmin dezl 560LMT 5-Inch Widescreen Bluetooth Portable Trucking GPS Navigator with Lifetime Map & Traffic Updates
Smartphone
You're going to want to talk to dad while he's on the road, and with FaceTime and Skype and countless apps to download now, a smartphone may be the perfect gift for dad. While it may be on the more expensive side, it will totally be worth it when you get to stay connected with him when he's away. Plus, there are several uses for a smartphone: entertainment, information, directions, and, of course, communication.
The important question is… Apple or Samsung?
A New Truck Seat
Truckers spend up to and over 12 hours a day hauling. And old, beat-down seat can be uncomfortable and even unhealthy, leading to lower back pain and chronic leg problems. Find him a solid new seat with ergonomic support and even a suspension system that protects drivers over shaky and bumpy rides.
By the way, a great place to find new seats happens to be North Dixie Truck and Trailer.
Audio Books
Sometimes you just need to dive into a good book. If your dad is a reader, consider getting him an audible.com subscription. They have 180,000 different titles: everything from sci-fi and mystery to biographies and memoirs, so there is no way that he will ever have trouble finding good books to listen to.
Giant Coffee Mug
There is nothing quite like a nice large cup of coffee to start the day. I'm sure your dad would love to start his long truck-driving day with a nice, large cup of coffee, so you can't go wrong with getting him a large coffee mug.
Coffee Companion Travel Mug & Thermos Set
Massager
Chances are, after a long day of driving, dad will be pretty tired and uncomfortable and he'll be ready to relax. Getting him a neck and shoulder massager will give him relaxation and help him unwind for the next workday. This Shiatsu Neck and Back Massager also has heat, so there's a little added bonus!
Shiatsu Neck & Back Massager with Heat
Sirius Radio Subscription
There is nothing better than driving with your favorite music flowing through the speakers. Getting dad a year subscription to Sirius Radio would be the perfect gift for the big music lover in your life. They also have several packages for you to choose from, including one with the sports and racing channels. With more than 175 channels, your dad will be sure to find a few new favorite stations.
Restaurant Gift Card or Snacks for the Road
Eating out all the time can add up and get old really fast. If you want to help him save his hard-earned bucks, getting him gift cards to his favorite restaurants can be a small, but thoughtful gift. Or, you could think about getting him a basket of his favorite snacks to hold him over on his long drives.
Father's Day 5 Tier Treats Tower
Mixed Nuts 'Nuts For Dad' Father's Day Gift Box
Happy Father's Day Gift Box w/ Fruit & Nuts, Cookies & Root Beer
Cell Phone Car Mount
If your dad uses his smartphone for everything, you may want to consider getting him a car mount for his phone. If he uses the GPS on his phone, this could be a helpful tool to mount his phone instead of holding it or setting it on his lap, both of which could be very dangerous. This Airframe mount holds most popular smartphones on the market and mounts into any car vent.
AIRFRAME Portable Car Mount Phone Holder
Getting dad one of these thoughtful gifts, or another that you think is useful for his long days away from home, is sure to make him feel loved. So say "Happy Father's Day" with one of these awesome, practical gifts.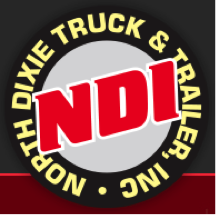 If parts for his truck are what you're looking for this year, North Dixie Truck and Trailer has everything you need. Call us today at 419-222-8785 or, better yet, stop by our store at 2084 North Dixie Highway in Lima, Ohio. Our friendly staff will make sure you walk out with the ideal gift for dad's truck.