GPS devices are a fantastic tool to those whose job it is to smoothly navigate the numerous highways and roads that criss-cross our nation. Truck drivers are tasked daily with getting to destinations quickly, safely and with as few detours or problems as absolutely necessary.
So investing in a top-notch GPS is important. Not only do you not want to go cheap just to save a few bucks, but you want to make certain you're purchasing a device you can rely on.
It's important you do some research to find the one that's right for you. Truck drivers don't want to grab up just a standard-model GPS because they are faced with different challenges than everyone else on the road. Being led astray or on restricted road by a device that isn't reliable or made for truckers is simply not an option.
Before you buy a GPS device, make sure you check with your states' laws to see what the restrictions are for GPS devices. Some might be considered too distracting or too big and can block your view.
Also, consider what you'll be running your GPS software on. Drivers can use laptops, iPhones, smart phones and even truck-specific units. A phone might be too small for you and a laptop might be too cumbersome. So check around and even test some out to see what will be most convenient.
Some GPS devices to consider:
– Telogis Fleet GPS: If you need a device for managing a fleet, one option is the Telogis Fleet GPS tracking solution (LINK). According to truckgps.org, this is one of the top ways for fleet managers and owners to integrate all your drivers into one platform. Telogis also offers an Android model for tablets and phones. One of the nice features is a community feedback that gives updates and tips for navigation from other drivers. It basically meshes Internet routing and its community to plan out the best route for you.
– Rand McNally IntelliRoutes: Rand McNally has a 750 model featuring a 7-inch HD screen, great map data, a loud speaker and large buttons. It also has waypoints, a calendar and a notepad along with timers and settings for maintenance reminders. The 500 model was one of the first truck navigators and has a 5-inch screen. It's an accurate device with smart routing and even records state-by-state mileage and on-duty times.
– PC*MILER: The PC*MILER features three different styles. The 750 has a 7-inch screen with 2D and 3D views, is voice-guided and gives truck-specific, turn-by-turn directions with street-level maps. The 550's screen is 5.5 inches and features voice-guided directions and customizable dimensions. It also helps you find weigh stations, scales, truck stops/services and helps you avoid tolls. The 450 is a 4.3-inch screen that aims to cut down on out-of-route mileage. It's been shown to "reduce fuel costs, improve driver efficiency … avoid fines and vehicle damage," according to truckgps.org.
These are some of the top-rated and suggested GPS devices out there for truckers. Make sure you do some research, check out the reviews and even test what will work best for you and your needs. These devices are certainly worth the investment, but you don't want to get one that won't fit your needs perfectly.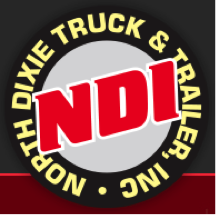 And always remember, North Dixie Truck and Trailer, Inc. is your one-stop shop for all your trucking needs. We offer 24/7 emergency service (1-800-440-9523) and expert maintenance services (419-221-3750) along with all the parts you will ever need (419-222-8785). Stop out to our store at 2084 North Dixie Highway, Lima, Ohio 45801.