At North Dixie's Van Division, We Can Do It All
Our experienced mechanics in our Van Division are sure to impress you with their knowledge and skills on repairs from roofs to doors to floors!  North Dixie Truck & Trailer performs minor semi-truck repairs such as brakes, air systems, belts, hoses, fluids, and more.  Additionally, we are equipped to perform alignments and wheel balancing. And with an in-house parts division, we are sure to get you what you need.
WHAT KIND OF WORK DO WE DO?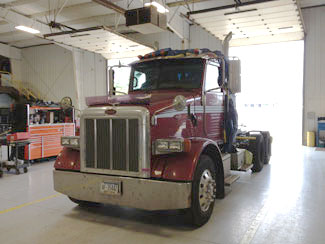 Brake Jobs
Alignments
Wheel Balancing
Suspension Work
Doors/Floors/Sides/Roof
Door Conversions
Electrical Work and Repair
Diagnostic Capabilities
Dolly Legs
Air Conditioning
National Brand Tire
Warranty Repairs
Modify/Maintain/Repair
P.M. Services & Federal Inspections
Free Estimates
U-bolt bending
Axle boring
Free Pick Up & Delivery (CDL drivers on staff)
Bus Repairs
Fifth Wheels