You're on the road for hours and weeks at a time. You've got deadlines to meet. And above all, you want to get home from your trip safe and sound.
Sometimes crashes and accidents happen from sheer bad luck, but more often than not, safe driving is the result of good habits while on the road.
According to information from Great West Casualty Insurance, the four critical crashes that are most likely to lead to fatalities and serious injuries include lane changing, rear-end crashes, run-under crashes and loss of control crashes.
Here are some tips by Great West Casualty to prevent lane change crashes:
— Try to pick a lane and stay in it, whenever possible
— Make sure mirrors are clean and adjusted
— Maintain proper following distance
— Use the "lean and look" position to frequently check blind spots
— Signal lane changes well in advance
— Slow down before changing lanes
— Know the route you are traveling and plan ahead.
When it comes to rear-end crashes, run-under crashes and loss-of-control crashes, there are seven techniques drivers interviewed by Great West Casualty highlighted as the best way to protect yourself and others from crashes.
— Always maintain a proper following distance
— Adhere to speed limits
— Focus on the road ahead
— Avoid distractions
— Stay in one lane
— Yield the right-of-way
— React properly to hazards.
Staying safe on the road means adopting good habits and adhering to them each and every time on the road. Etch these suggestions for avoiding crashes into your head today and make them as habitual as waking up in the morning.
Not every single crash and accident can be avoided, but by using these practices you can improve your odds for getting home each trip without accidents or crashes.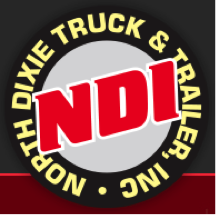 Want more ways to maintain safety? Come in to North Dixie Truck and Trailer, Inc. for service and maintenance checks that will keep your truck in top shape for the road. And remember, our parts department is a one-stop shop for everything you could possibly need. And if we don't have what you need, we'll get it. Call us today at 419-222-8785 (parts) or 419-221-3750 (maintenance) for all your questions and trucking needs.