Well, it's happened. You braved the winter storm and now you've paid for it. You're stuck. You're alone.
Now what?
The truth is, even the most road-savvy veteran drivers get caught in a winter road emergency from time to time. But there's no reason to panic, so long as you're prepared for an emergency.
Emergency kit? Check
This is an important kit no matter what time of year, so make sure you have one all the time.
This should include:
Extra clothing, gloves, winter/rain gear
A flashlight in the glove box
A blanket, food and water
Extra windshield washer fluid
A windshield scraper
Jumper cables
Road flairs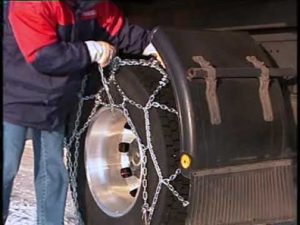 Tools to get unstuck: Check
Getting stuck in the snow is particularly dangerous because of the cold, so if you don't have the tools to get your truck (or car) out, you shouldn't try. Simply put: The human body doesn't deal with the cold all that way.
But if you have the tools for the job, you might be able to get back on the road. Here's what you'll need.
A bag of sand, salt or kitty litter
Traction mats
Tire chains
A shovel
A Hi-Lift Jack
A two strap
Chains won't get you out on their own, but if you have them mounted on the front tires they will help you get traction. First, try to back up in your tire tracks before moving forward, then use enough speed to get going.
If the tires are spinning, dig out around them and put down sand, traction mats, salt, or whatever you can find. In a pinch, you can try branches, rocks or sticks.
A Hi-Lift jack is a great tool for a heavy rig to help you push, pull or lift your vehicle back on the road. Tow straps are also important to have because if someone stops to help, you'll be prepared with your own tools to use the muscle their vehicle can provide.
I'm officially stuck, can I get through it? Check
Though you certainly don't want a long wait, it's important you are ready for one. The best tool to help you through this is obviously your emergency kit.
If you have all the supplies packed to keep you warm and hydrated, it won't be nearly as awful as it could be.
Next, make sure your cell phone has been full charged before the trip. Also, make sure your list of emergency numbers is plugged in ahead of time. If you're going for a long haul, it's a good idea to look up emergency numbers you might need ahead of time.
Obviously, 911 can be your first call. But looking up numbers for companies such as North Dixie Truck and Tractor, Inc., which are ready to provide emergency help to trucker drivers at a moment's notice, is another good idea.
Take a look at your route and find these emergency numbers before your trip, just in case.
Also, stay put. Don't leave your vehicle unless you can see a close place to get to quickly. In a bad storm, it's easy to get confused and lost.
While in your vehicle, run the engine for no longer than 10 minutes each hour to keep heat in the vehicle. And make sure the exhaust pipe is clear of snow so that you avoid carbon monoxide poisoning.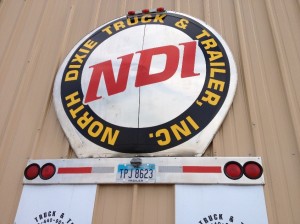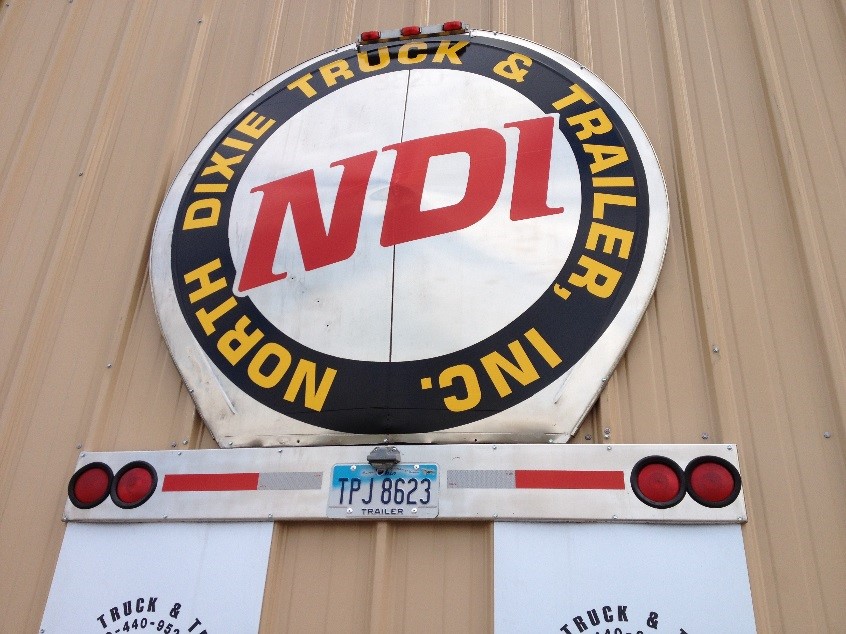 It's important to remain calm if you get stuck. At some point, the storm will end and you will get help. And so long as you have your emergency kit and know how to wait out the storm, you'll come through the whole situation fine.
Of course, one way to avoid a bad situation is to be smart. If the weather looks too bad, don't chance it. Stay home or pull off to a safe spot and wait. And always remember to do a pre-drive check of your vehicle to make sure everything is working correctly and all the fluids are where they need to be.
These are some great tips to make sure you survive a winter emergency situation. You can also go to our website and download our Trucker's Guide to Local Amenities and make sure you have our 24-hour emergency line (1-800-440-9523) plugged into your phone in case you get stuck in our neck of the woods.
—    Sources: North Dixie Truck and Trailer, Inc., doityourself.com, YRC Freight