Question: If you could adopt some habits that were sure to save you money and frustration in the long run, would you do it?
Here's another question: Are you guilty of not having regular alignments and making sure your wheels are balanced?
If your answer to the second question is "yes" you're probably not alone. But in order to make the answer to the first question a "yes," you should absolutely make sure your truck has regular alignments and the tires are properly balanced.
Why?
Proper alignment and wheel-balancing is a big way to prevent problems down the line. Also, it helps you squeeze every mile possible out of your tires and your fuel tank.
Alignment is especially important to the life of tires. Alignment and under-inflation are the top reasons tires die before their time. From scuffing to premature wear and tear, an out-of-balanced wheel is not going to get you the full value of the tires you buy, and it's going to cost you more at the pump.
And remember: It's a completely preventable situation.
What to keep your eye on
The American Trucking Association recommends having an alignment between 12 to 18 months or 80,000 to 100,000 miles. However, doing that may not account for pothole impact or other damages that happen during a trip – damage to wheels and tires.
According to an article in Heavy Duty Trucking (April, 2014), if there is a problem – whether it's misalignment or from other damages – it will start to show after 2,000 miles.
Other indications include feeling vibrations when driving at certain speeds. Over 60 mph indicates a balance problem, according to the article.
Also, you should consider if the problem has been getting worse or is recent along with any other problems in handling.
Although the way the truck feels is usually the first indicator, there will also be abnormal wear showing on the tire.
At this point, the tire can be saved so long as you work quickly to fix the problem.
Staying balanced
According to HDT, many drivers and fleet owners don't necessarily worry much about tire balancing because of manufacturing consistency. However, that "doesn't account for the rest of wheel-end assembly."
If everything else is perfectly aligned and mounted, "there can still be problems in the wheel, the drum or the hub of the wheel." This can shorten the life of the tire as well as hurt fuel consumption.
One study showed that tire-balancing led to a "2.2 percent improvement in savings" and it has been proven to help tires run cooler for much longer.
Alignments and balancing may not necessarily be at the top of your to-do list, but it turns out they probably should be. Both lead to better fuel economy, less wear and tear on tires and savings on the need for future repairs.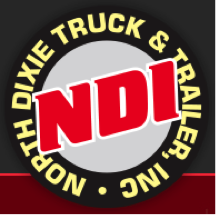 Want to see how NDI does top-of-the-line alignments? Check out our YouTube video for a complete breakdown (http://bit.ly/1mMIIzp), then make an appointment with our Maintenance Department at 419-221-3750 to schedule yours today. And if you ever have an emergency, remember we'll pick you up and get you back on the road in no time, just call us at 1-800-440-9523 whenever you need us.
(Sources: North Dixie Truck and Trailer, Inc., Heavy Duty Trucking, American Trucking Association).